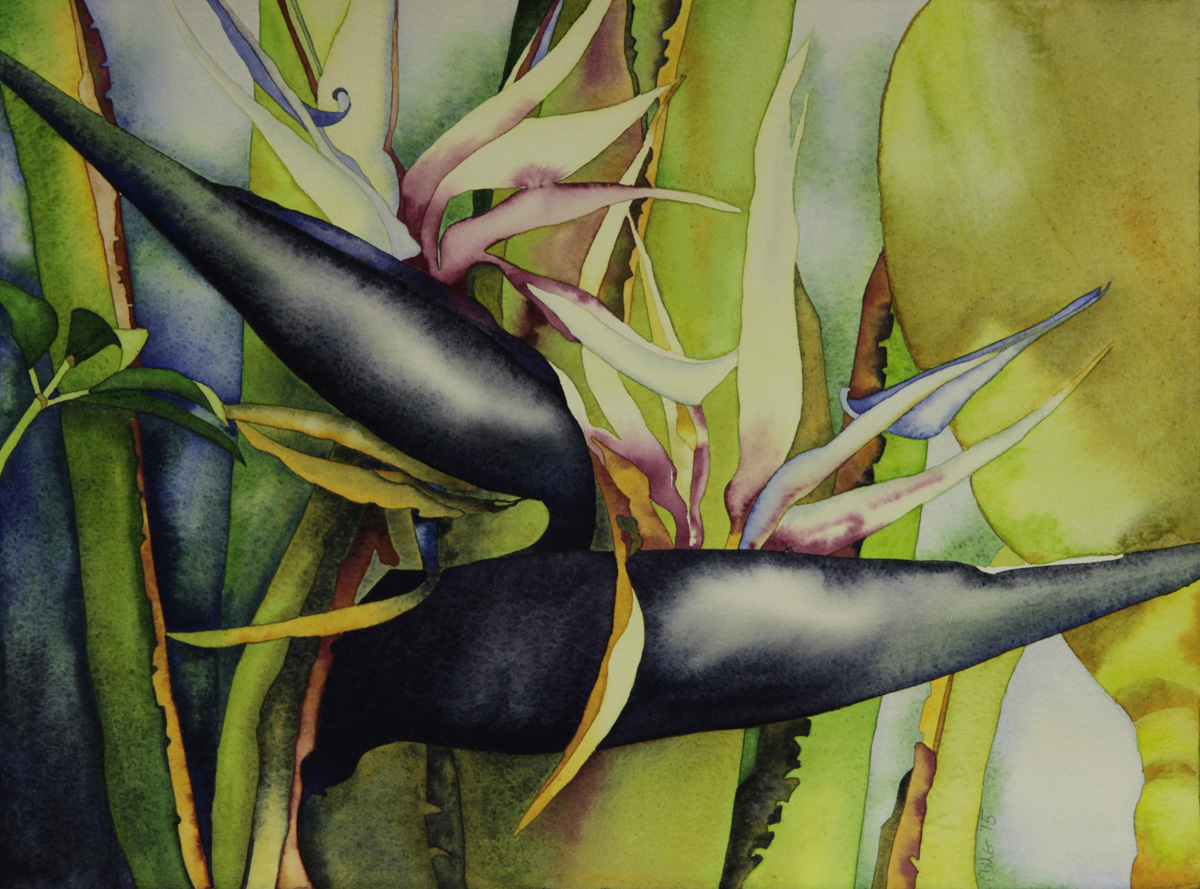 These paintings of tropical plants and flowers express
my view of strength and elegance and our ability to see this in structural shapes and vibrant colors.
The work here was inspired by my travels to St. Thomas, Virgin Islands, Kauai, Hawaii, New Zealand, Southern California, and even to a friend's garden in Eugene, Oregon. All works are copyright protected.